Delicious dog treats delivered to your doorstep.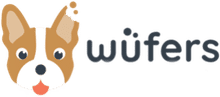 SNIFFANY'S of YORK is proud to carry Wufers in York, Pennsylvania. We are a family owned and operated company of dog lovers who understand that when life brings celebrations, your dog should join in on the fun! That's why we created Wüfers – boxes of themed dog cookies designed to be used for celebrating, decorating, and appreciating your wüf! These cookies are fun to give, make great photo props, and dogs love them! So whether you are celebrating a holiday, a birthday, or just saying thank you, we believe everyone should join in on the celebration – two-legged and four.
Visit our upscale pet boutique in York, PA specializing in professional pet grooming, quality food, treats, and accessories for cats and dogs.