All natural dog treats.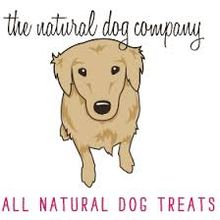 SNIFFANY'S of YORK is proud to carry The Natural Dog Company in York, Pennsylvania. We're a small, family-run company located in the foothills of the Rocky Mountains in Windsor, Colorado. Like many passionate dog owners, our dogs run our lives. From planning weekend trips to the mountains where the dogs can run free, to incorporating visits to new dog parks whenever we venture around town, our dogs are considered in each decision we make.
Dog Treats & Chews
Bully Sticks: Odor Free Bully Sticks, Low Odor Bully Sticks, Shaped Bully Sticks.
Natural Dog Chews: Tremenda & Tripas, Ears, Gullet, Tendons, Trachea, Bones, Antlers.
Dog Treats: CBD Dog Treats, Crunchy Treats, Jerky Treats.
What York Customers Are Saying
We love our customers from York areas around West York, Grantley, Spry, Dallastown, Red Lion, Leaders Heights, Shrewsbury, Dover, Ore Valley, Locust Grove, East York, Stonybrook, Yorklyn, Pleasureville, Hallam, Wrightsville, Columbia, Manchester, Thomasville, Spring Grove, Mt. Zion, Baltimore, Washington D.C., & more!
Visit our upscale pet boutique in York, PA specializing in professional pet grooming, quality food, treats, and accessories for cats and dogs.