CAT WINE, DOG WINE, CAT CHAMPAGNE, DOG CHAMPAGNE, DOG BEER AND MORE!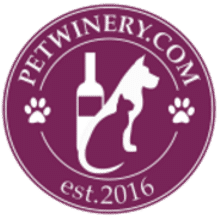 SNIFFANY'S of YORK is proud to carry Pet Winery in York, Pennsylvania. Pet Winery was founded to create healthy beverages and treats for your feline and canine friends. We are animal enthusiasts, and work hard to make products that are vitamin enriched, healthy and safe for your best pawfriend. We are located in sunny Florida and only use US organic products to ensure the highest level of quality. All products are produced in a food grade lab in a ISO7 clean room.
Visit our upscale pet boutique in York, PA specializing in professional pet grooming, quality food, treats, and accessories for cats and dogs.