Family-owned and operated.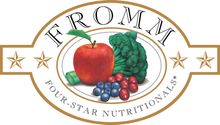 SNIFFANY'S of YORK is proud to carry Fromm in York, Pennsylvania. Fromm Family Foods is a fifth-generation family-owned and operated artisan pet food company based in Wisconsin. Since 1904, our family has maintained a tradition of quiet innovation dedicated to the health and nutrition of animals.
What York Customers Are Saying
We love our customers from York areas around West York, Grantley, Spry, Dallastown, Red Lion, Leaders Heights, Shrewsbury, Dover, Ore Valley, Locust Grove, East York, Stonybrook, Yorklyn, Pleasureville, Hallam, Wrightsville, Columbia, Manchester, Thomasville, Spring Grove, Mt. Zion, Baltimore, Washington D.C., & more!
Visit our upscale pet boutique in York, PA specializing in professional pet grooming, quality food, treats, and accessories for cats and dogs.