Doggie Design is a Designer and Distributor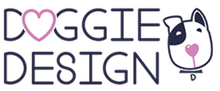 SNIFFANY'S of YORK is proud to carry Doggie Design in York, Pennsylvania. Doggie Design is a Designer and Distributor of Wholesale Dog Clothes, Wholesale Pet Apparel and Wholesale Dog Harnesses, Leashes and Accessories. We are located on the beautiful American River in Auburn, California.
We have been in business since 1999, when Michele designed her very first Netted Velcro Dog Harness. Since then she has gone on to become one of the top Designers for Pet Apparel and Pet Accessories. She is truly a Pioneer, with unique ideas and styles. She was one of the first Designers to come out with Pet Costumes, Pet Tuxedos, Dog Harnesses, Designer Dog Dresses and Designer Dog Panties Our Designs have been features in Movies, TV Shows, TV Commercials, Good Morning America, Boston Herald, Magazines, Local TV Shows, Red Carpet Events in London and Los Angeles.
What York Customers Are Saying
We love our customers from York areas around West York, Grantley, Spry, Dallastown, Red Lion, Leaders Heights, Shrewsbury, Dover, Ore Valley, Locust Grove, East York, Stonybrook, Yorklyn, Pleasureville, Hallam, Wrightsville, Columbia, Manchester, Thomasville, Spring Grove, Mt. Zion, Baltimore, Washington D.C., & more!
Visit our upscale pet boutique in York, PA specializing in professional pet grooming, quality food, treats, and accessories for cats and dogs.